Our Mission
By simplifying and accelerating the process of learning to read, our mission is to get all students reading proficiently at grade level.
We work with schools and districts to close the literacy gap of disengaged learners left behind by traditional content-based phonics and reading programs.
How it Started
The sheer amount of memorization required of students to be able to read even the most basic words in English is overwhelming. And after witnessing this firsthand for 15 years of teaching as a Reading Specialist, using an intensive Orton Gillingham approach, I decided to do something about it and created Readable English.
Instead of trying to 'fix' students, we've 'fixed' the language by removing its complexities, which is the real underlying issue common to all readers.
Using the pronunciation guide built into each word, students around the country are unlocking the code of English and are successfully reading their grade-level curriculum.
~Ann Fitts, Founder/CEO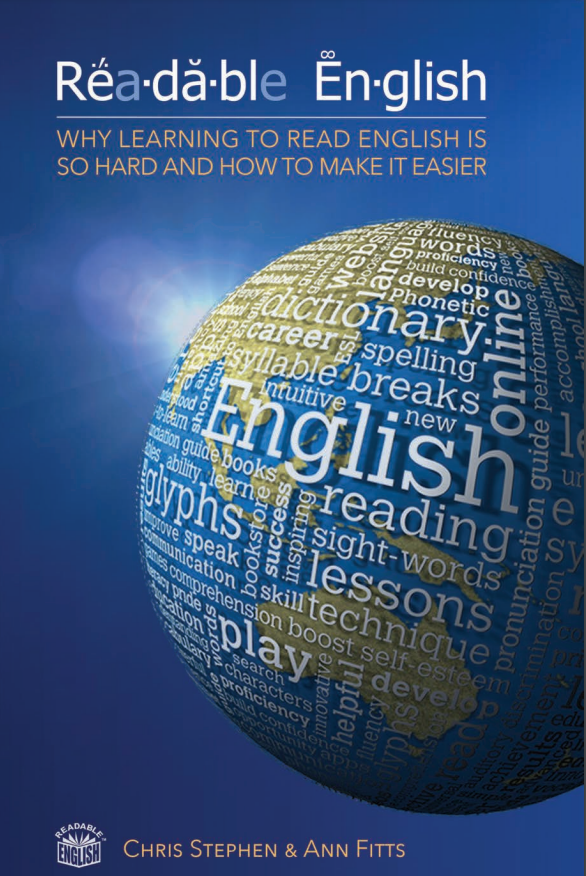 Why Learning to Read English is So Hard and How to Make it Easier
The book includes the sound for each of the phonemes in English accompanied by videos and instructions for how to make each of the sounds. It also includes the videos used for teaching Readable English, such as videos that explain to students the complexities of the English language.