Manually rostered schools can find their student login details within their Progress Pages
Once in the Learning Portal, click on the 'Student Progress Data & Reports' button, this will bring up the progress page for your class. Within this page, you will see ' Student Roster Information ' at the top of the page. Please Click on that link, this will download an excel file of your class list including their login details.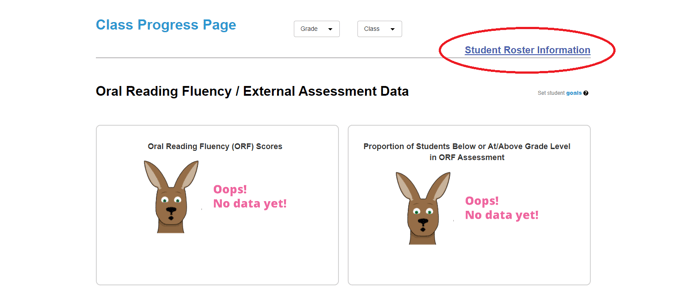 If your District rosters through Clever or Classlink, you will not be able to find login details here. Please contact your Tech contact for students Clever or Classlink login details.