Check if your account is existing or if your password is incorrect.
Does your district roster manually with Readable English?
When your account was initially created, you would have received an email with login directions. If you did not receive that email, please select forgot password on the login screen.
Once you select that button, you will be prompted to type in your email address and directions will be emailed to you. If you receive a message stating "Email not found! Check your email address & please try again", be sure the email address you typed in is correct. If the email address is correct and this message still appears, your account has not yet been created. Please select contact us on the login screen for assistance.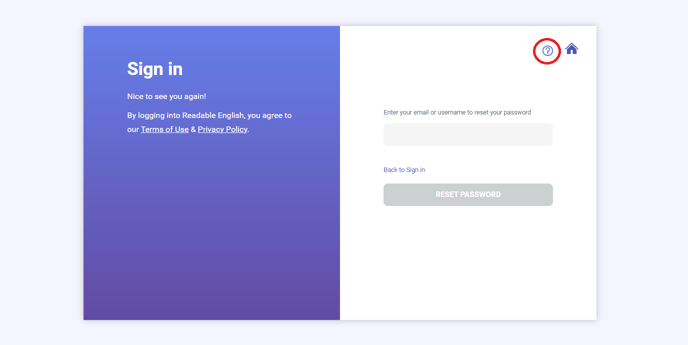 If you were able to enter your email address without receiving the message "Email not found!", you will be receiving an email shortly with login directions. Please be sure to check your spam folder for this email.
In the event you do not receive the email at all, please reach out to support by selecting contact us on the login page