First and foremost, please run Compatibility Check on the affected computer.
The compatibility check will uncover improperly configured firewalls as well as browser type and version. It will help to identify what services may be blocked by a firewall and it provides specific information related to the operating system and browser type and version, which is communicated to the Tech team.
90% of all problems can be found and fixed by running a compatibility check.
In order to run a compatibility check, please go to the drop-down menu located at the top right-hand corner of the Learning Portal and select 'Compatibility'.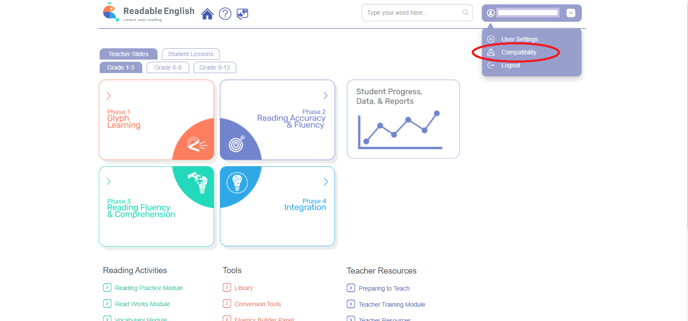 Select your role and device being used, then click start!
If the issue continues, please visit our other articles for help or select the ? button within the Learning portal to submit a Support Ticket.